Extreme Velocity Track Club
Special Offers and Fundraising

NOENE
® Fundraiser
Enter Coupon Code "coachjamal" for discount
Problems arising from the repeated absorption of impacts on the joints during the practice of certain sports are commonplace. NOENE
®
is a simple, effective and lasting solution for professional and amateur sportsmen and women as well as for those who only practise sports occasionally.
Benefits
Reduced levels of tiredness and fatigue in muscles and joints following competitions and training. Joint and muscle injury prevention (calcanea spurs, tendinitis, plantar fasciitis, etc.). Prevention of pain and inflammation resulting from prolonged or intensive training sessions or resistance sports competitions. Resulting in improved sports performance.
---
Powered by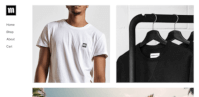 Create your own unique website with customizable templates.